Trade with up to 500 Leverage on all popular, exclusive Synthetic Pairs
Spreads that start from just 1.4 pips on EUR/USD & USD/JPY, $15 on BTCUSD and $0.30 on XAUUSD
80+ Trading Pairs in Forex, Crypto, Indices, Metals and GTi12 Index via one single Platform
TRADE EXCLUSIVELY ON CRYPTOGT
Trading instruments found only on CryptoGT

We have created our very own trading index, comprising 12 of the most popular Cryptos.

We offer a variety of our own synthetic crypto pairs: BTCXAU, BTCXAG, BTCUSO, BTCSPX, BTCFCB and BTCTWR.

Trade in our MBTUSD (BTCUSD/1000) and benefit from low margin requirements.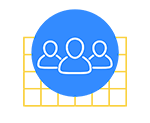 Clients are welcome to use their preferred EA in all of our Trading Pairs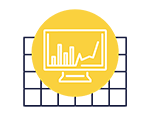 Customized trading conditions can be provided on select Partners and Traders.

WITHDRAW ANY AMOUNT
AT LIGHTING SPEED, 24/7



Required to
Start Trading

for Deposits
and Withdrawals


We are the first Crypto broker to have fully configured and customized
Meta Trader 5 to work entirely with cryptocurrencies.
We use multiple liquidity providers to ensure fair pricing and gain
multi-tier liquidity, which guarantees 100% trade execution.